Family Chiropractor in Naperville
Dr. Diane Ferris Is Here To Help
Chiropractic adjustments provide pain relief and increase mobility; many of our patients report that adjustments help them stand up straighter, which makes them feel taller.
Adjustments help many specific conditions, including sciatica, neck pain, lower back pain, shoulder pain, carpal tunnel syndrome, headaches, and numbness & tingling. Acupuncture treatments may be blended into the treatment plan, to provide deeper and longer-lasting pain relief.
We believe everyone can benefit from chiropractic care, which is why we offer FREE CONSULTATIONS so you can meet Dr. Ferris and find out for yourself exactly how chiropractic care can help you.
Call us at 630-717-6027 or book your FREE CONSULTATION online now!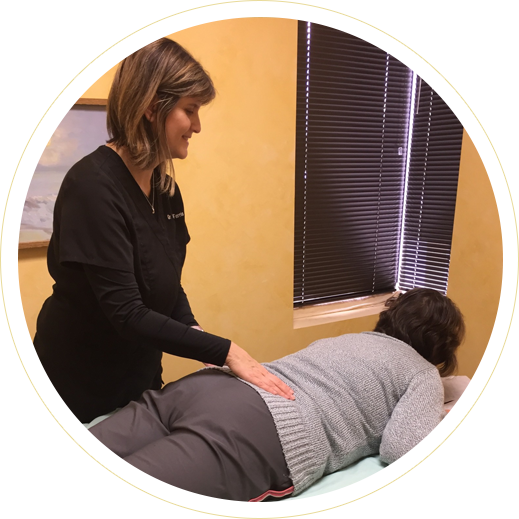 Chiropractic Care For Everyone
Dr. Ferris works with a wide variety of people, including children and senior citizens. Anyone who could benefit from her services is welcomed at her practice. With its warm colors, soft music, and friendly staff, her office has a comfortable and "homey" feel. Adjustments and acupuncture therapy are given in a private setting, so that she and her patients have uninterrupted time together.
Call us at 630-717-6027 to book a FREE CONSULTATION now!

Affordable Chiropractor
We believe everyone should have access to quality care. We offer free consultations, accept most major insurance plans as well as Medicare, and with plenty of free parking, on-site X-rays, Saturday and same-day appointments, getting back to health and becoming more engaged in life has never been easier.
Call us at 630-717-6027 or book your FREE CONSULTATION online today!


Live Your Best Life
Call 630-717-6027 Now!

Expert Chiropractor Serving Naperville, Plainfield, Aurora, Bolingbrook, Oswego and Surrounding Areas